Ludwig Steiner is one of the palace guards at Weisburg Palace. He, along with Maximilian, often accompany the princes whenever they head into town.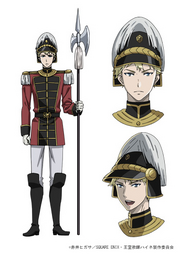 Appearance
Ludwig has short, cropped blond hair and blue eyes. He usually wears his guard uniform.
Personality
Compared to Maximilian, Ludwig is more stern and takes his job more seriously.